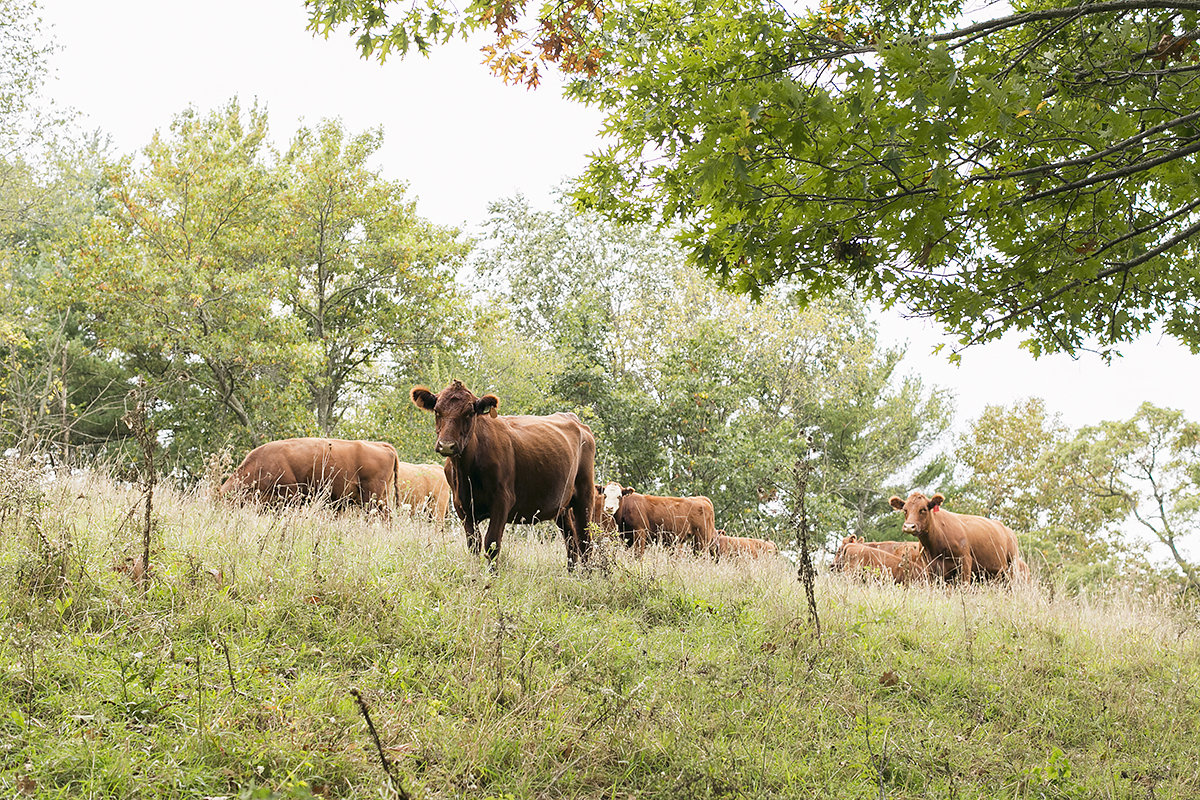 ABOUT OUR BEEF
Learn how we raise and care for our cattle with the utmost care and respect.
Our herd started with 20 Red Angus cows in the Spring of 2012. Since then, we have continued to grow our herd through quality breeding and responsible herd management.
We primarily breed our cows with registered red angus bulls; However, we do have a few hereford and black angus crosses. We breed our cows so that they calve between mid-March and mid-May when the weather is more favorable in south central Wisconsin.
While our cattle are living the summer months on pasture, we are working hard to produce grain and alfalfa to feed them through the winter months. We pasture our cattle all summer through late fall, where they are able to graze on the lush grass and vegetation native to our area.
The calves are weaned in early November and the steers are separated and fed a healthy ration of alfalfa, minerals, and grain. Almost all of their feed is grown here on our farm. The steers are typically ready for market from early to mid Summer when they reach a weight of about 1,400 lbs.
We pride ourselves in being committed to raising our cattle with utmost care and respect. We strive to continually learn more about our industry in order to improve our farming practices and become better caretakers of our land. We are committed to doing whatever we can to improve the lives of our cattle, as well as improve the quality of our end product.
READY TO PLACE YOUR BEEF ORDER?
Click below for more info on our easy ordering process.